Meet Our Team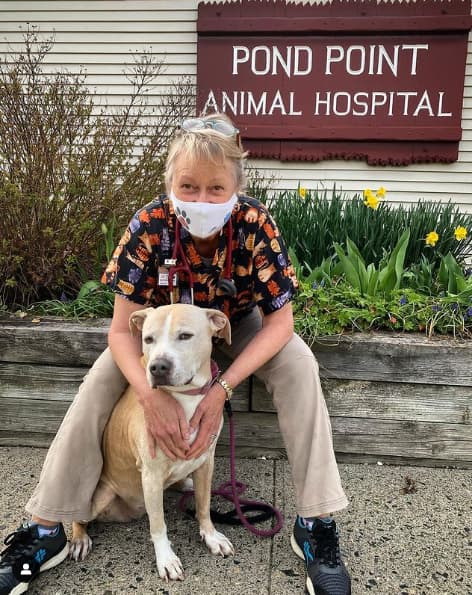 Dr. Julia Carter
Medical Director
Dr Carter acquired Pond Point Animal Hospital in 2011, after more than 15 years of experience in medicine, veterinary surgery, acupuncture, and alternative medicine all over New Haven and Fairfield Counties in CT. She is a graduate of Tufts University Alumni School of Veterinary Medicine. She is a member of IVAS, International Veterinary Acupuncture Society and certified in Canine Rehabilitation. She shares her home with Jasper, a Lab/Cattle Dog cross and cancer survivor, and Roamin', a grumpy rescue kitty. Her free time is spent hiking, sailing, and gardening.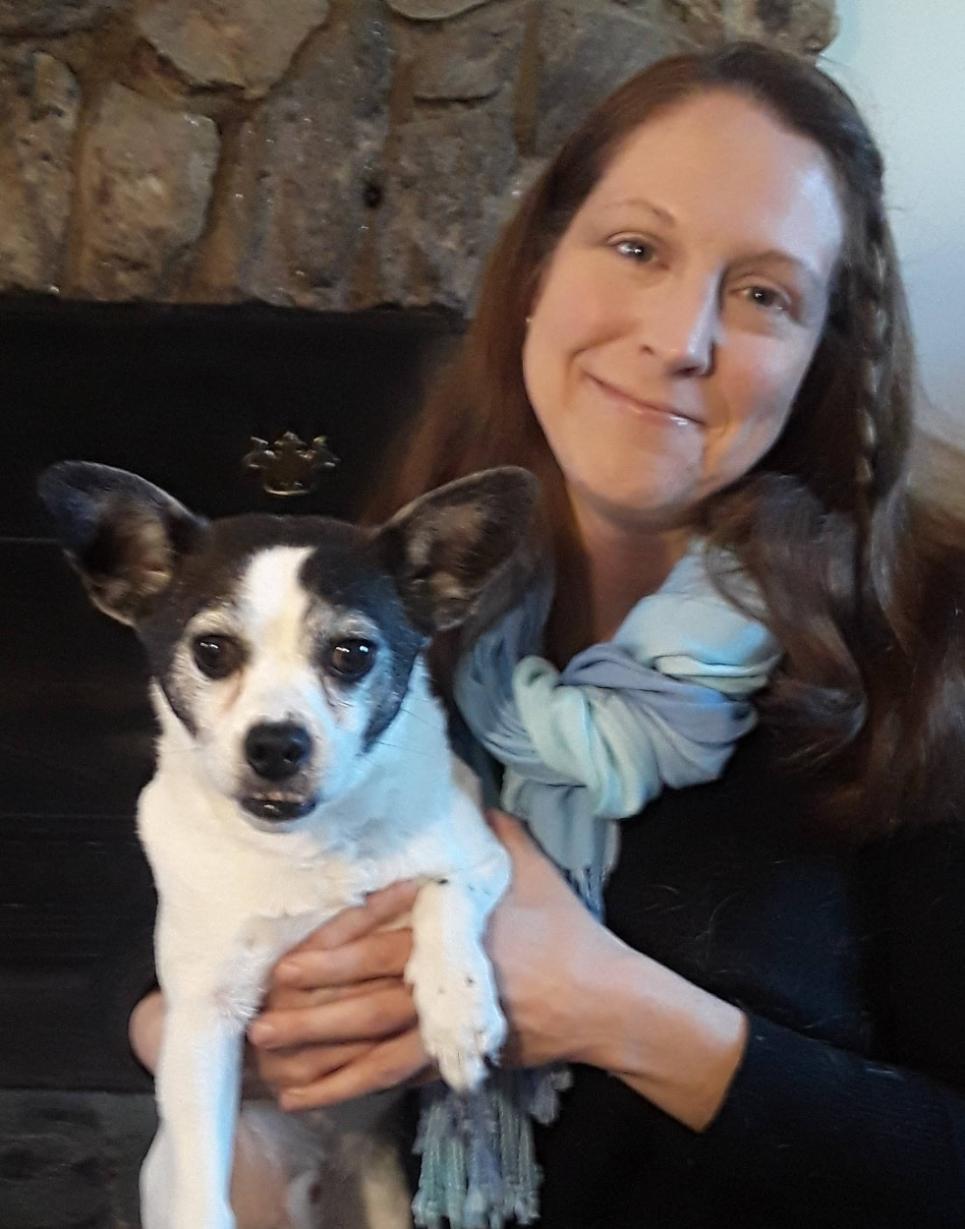 Dr. Margaret Valentino
DVM, MPH, CVA, CVFT
Dr. Valentino was born and raised on Long Island. She graduated Cum Laude from the University of Delaware with a bachelors degree in animal science, pre-vet concentration. During college, Dr. Valentino joined the US Army Reserves as a Civil Affairs Specialist and was deployed to Iraq and Kuwait for just over six months in support of Operation Iraqi Freedom/Enduring Freedom. While in the desert, she completed her application interviews to vet school via satellite phone and began her veterinary education at the University of Minnesota soon after being released from active duty. Having an interest in public health, and particularly infectious disease and population medicine, Dr. Valentino worked concurrently on a masters degree in public health while in veterinary school, completing it one year after she earned her Doctorate of Veterinary Medicine at the University of Minnesota in 2007. Having accepted the Health Professions Scholarship from the US Army to help pay for veterinary school, Dr. Valentino started her active duty service obligation as a military veterinarian at Fort McPherson, in Atlanta, Georgia, in 2008.

Between graduating from veterinary school and starting as a Veterinary Corps Captain, Dr. Valentino completed a year-long internship at Long Island Veterinary Specialists where she developed a passion for high quality medicine. Having met her husband in Georgia during her time at Fort McPherson, Dr. Valentino stayed in the Atlanta area, working at a variety of small animal clinics, balancing life with two small children. Looking for more options to help aging patients, she became interested in Traditional Chinese Veterinary Medicine to help heal and bring better quality of life, particularly when western medicines do not seem quite enough. She finished her course work for a Certification in Veterinary Acupuncture in 2018 at the Chi Institute in Florida and is constantly continuing to advance her understanding of Traditional Chinese Veterinary Medicine and western medicine to help more animals live happier, healthier lives for longer. She moved back to the Northeast a few years ago to be closer to her parents, and is looking forward to continue practicing veterinary medicine with a holistic approach that uses the best of both eastern and western medicine. In her spare time, Dr. Valentino enjoys taking day trips with her kids, especially to the beach, and walking their dog Max around the neighborhood. Aside from Mr. Max and human children, Dr. Valentino shares life with two guinea pigs, an orphaned sparrow, and an assortment of little fish. Cathy LaPinta
Technician
Bio coming soon! Stephanie Fortier
Technician Assistant
Stephanie is the newest member of the Pond Point Animal Hospital family, joining us in August of 2018. Her cheerful and bubbly personality make it very easy to befriend her and her sweet, caring touch is a favorite among our furry patients. Like Megan, Stephanie is working towards becoming a certified Veterinary Technician. When not studying or working, Stephanie enjoys cuddling on the couch with her 3 year old Husky, Zelda. Melissa Coratelli
Technician Assistant
Bio coming soon!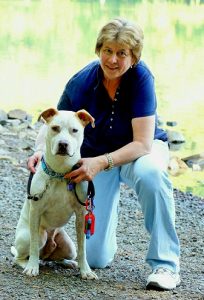 Elaine Horowitz, CVT
Technician
Elaine joined Pond Point Animal Hospital in August 2005. Previously, she worked in Cromwell, CT at a four doctor AAHA animal hospital, which she managed for 11 years. She has an Associate's degree in animal science and earned her certification in the late 1980s. In the early 1990s, she took a year long leave of absence to go and work on Grand Cayman Island, where she had an opportunity to work with veterinarians from all over the United States. In her time off she enjoys golf, scuba diving, and tailgating at Giants games with her husband. Also, she enjoys designing websites and creating computer animation. She's pictured here with her rescue pup, Ripple.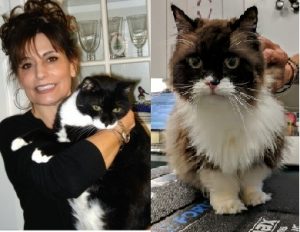 Susan Griffin
Receptionist
Susan has been with us since 2012. You'll find her catching up with any one of our clients at the discharge desk 4-5 days a week. She always has a smile and will get you answers to your need-to-know pet questions. At home, she enjoys relaxing with her newly adopted cat, Sasha.
We have 2 long-term kennel attendants. All our boarders are hand-leash walked and played with during their stay. It is nice that the staff they see are the same year in and year out, as it creates a secure and stable environment we are proud of. If one of our staff is unable to work, another pitches in to cover, so your pet always sees and interacts with the same wonderful caregivers. Brian Piasecki
Kennel Attendant
After being our part time attendant for nearly 5 years, Brian has become a full time kennel person, Monday through Friday mornings and every weekend. Over the years, Brian has become an integral part of many of our boarders' families due to his caring and even temperament. For him, losing one of our long-term boarders is like losing a best friend. When he isn't walking or feeding a furry friend, he is scrubbing some part of our office that needs cleaning or hefting some heavy item we need moved. We are grateful we have such a caring team keeping our facility in spotless shape and our boarders happy and secure. Amy Demayo
Kennel Attendant
Amy is our afternoon kennel attendant. She has been with us for 9 years and works Monday through Friday to care for any pets staying with us. She faithfully keeps our facility in tip top shape, cleaning the office every evening to ensure our readiness in the morning. We are very proud of all the reviews that comment on our cleanliness and we can thank Amy for much of that. We want our patients to be as comfortable as possible, so keeping strange animal smells to a minimum when they visit is our goal. Amy's profile can be seen in the banner photo with our mascot, Rusty, playing with her hair.